Perfect results for precision machining and prototyping
Maximeccanica is a third-party machine workshop that provides CNC precision machining and 3D printing services. Whether you want to manufacture with the highest dimensional accuracy or prototype an idea, we have the solution for you!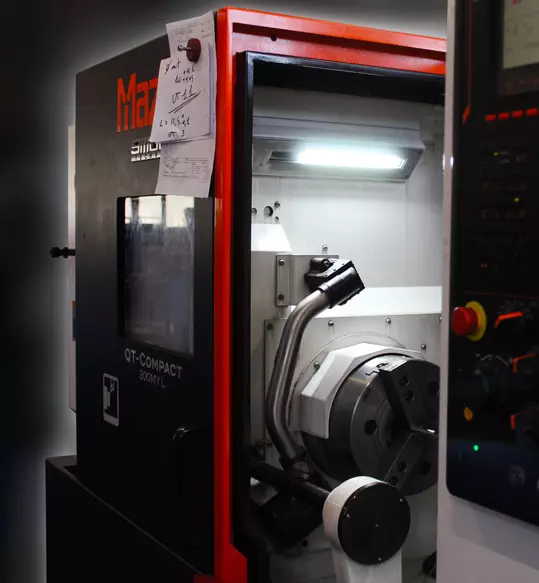 Our machines serving the highest accuracy
Want to manufacture or prototype quickly and cost-effectively? With Maximeccanica's milling machines, lathes, pantographs, and 3D printers, you can make any type of component, even geometrically complex ones, with a simple CAD design and on many materials.
We guarantee the maximum accuracy and adherence to even the smallest dimensional tolerances, for results with the highest quality standards. Thanks to our team of specialized technicians with diverse skills and our fleet of machines, we can handle all machining without outsourcing.
From prototypes to products
Maximeccanica is a machine shop specializing in precisionthird-party machining and 3D printing services

Learn all about our services
Precision turning

products and prototypes made with motorized lathes also with Y axis

Precision milling

to machine even extremely complex geometric shapes

Pantograph machining

maximum precision for very complex shapes on particularly large surface panels on plastic, composite or advanced materials

3D printing

maximum customization of: material, color, layer height and texture fill percentage

Fluidothermodynamic calculations

CFD consulting to support thermofluidodynamic design of devices and plants